Hello Dear Reader! Welcome to March (and March Break for any teachers out there – that's me!)! The arrival of March is a big deal in these parts where snow drifts are still high, yet the sun is beginning to lengthen and warm the cold dark days of winter.
Today I'm creating something new which I pray will be an encouragement and source of strength for you as we walk this path with the Lord (or as you begin to seek the Lord for the first time). Sometimes I don't have words to put in this space, and there are so many who have Christ-centered, biblical wisdom to offer us. The first Friday of each month I hope to be a launching place for you to glean from some of them. May you be edified and encouraged as you read! Would you let me know how this was helpful to you in the comments below? I'd love to hear from you!
A Thoughtful Quote – to help us ponder
Focus on Missions – to stretch us and to help bring the Gospel to the ends of the earth
Devastation hit Turkey and Syria a few weeks ago. Though this tragedy doesn't seem to be making the news headlines much these days the overwhelming effort of healing and restoration is just beginning. One way to help the church in this part of the world, and those in desperate need, is shared here. Let us never underestimate the power of prayer. We may never know the results of our prayers until glory, but be assured, God answers prayers like this.
Photography – to help us see the beauty of God's creation
It's winter here so white banks and leafless trees currently paint our landscape. The delicate pink flowers in this beautiful image bring joy to my heart – you can even download it as a wallpaper for your phone on computer. Rejoice in the Lord, always! (Phil 4:4)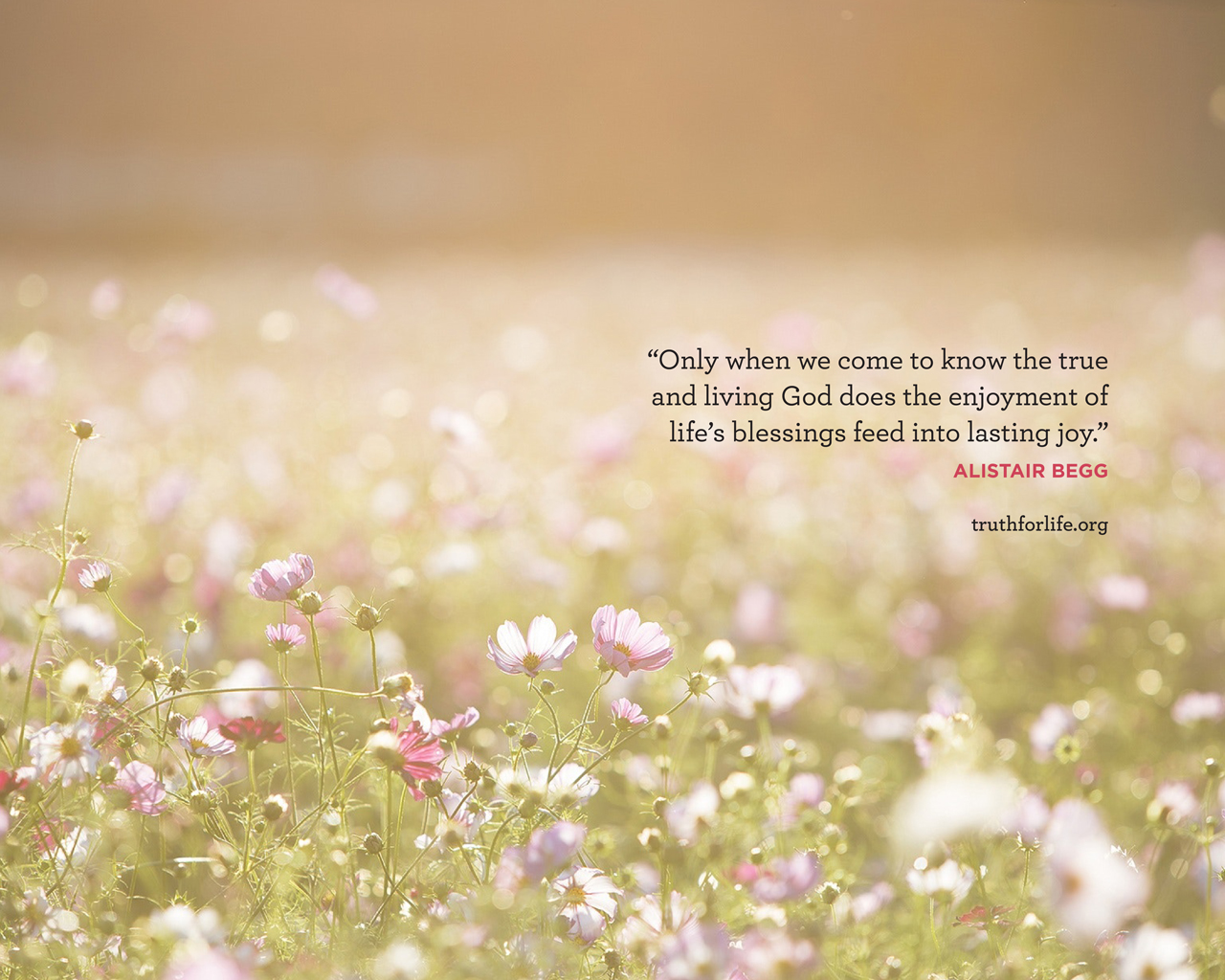 Christ-Centered Links
· For those who may be weary and worn, here is a promise we have in Christ: You are kept.
· If you need a little reminder of the sovereignty of God, as I often do, may this short article be helpful to you.
Faith Comes From Hearing
The Gospel is the power to save the lost, but also to strengthen the redeemed daily. We never outgrow our need for the Gospel. This short video explains this truth so well. May you be blessed in watching.
---
"Make a joyful noise to the LORD, all the earth! Serve the LORD with gladness! Come into His presence with singing!
Know the the LORD, He is God! It is He who made us, and we are His; we are His people, and the sheep of His pasture.
Enter His gates with thanksgiving, and His courts with praise! Give thanks to Him; bless His name!
For the LORD is good; His steadfast love endures forever, and His faithfulness to all generations."
Psalm 100